Ways to Save On Your Remodel
|
Remodeling your house can be at the same time both a fun and great experience but also quite overwhelming and tiresome at certain times. This usually happens if you are on a strict budget and need to constantly worry about financing. Fortunately, there are certain ways to redesign your home and save money in the process. Here are a couple of useful tips on how to style up your home and not spend a lot on it.
Contractors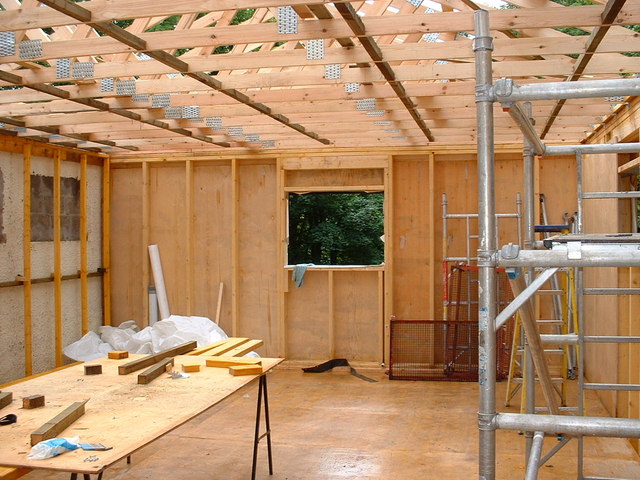 Depending on the kind of work you wish to do, you should consider reducing the need of contractors. They are known to charge up to 20% for their services. So keep in mind the level of work that needs to be done and is it worth th4 money. If it is something high-maintenance and you can't do it yourself then it is justifiable to hire a contractor. But also keep in mind who you are hiring. Make sure that the person you are hiring is a licensed contractor. Another thing to consider is avoiding the big companies and opting for smaller business. You will probably get a better deal and be sure that the job was done properly.
Shop Online
Thanks to internet and technology you are now able to purchase everything you need for your home straight from your bed. There are all kinds of discount websites that sell home necessities for very reasonable prices. You may even find designer items for unbelievable prices. Another great thing is that this way you can buy anything from lighting, sinks and plumbing fixtures up to various home decorations. Just keep in mind the shipping costs and the store's return policy.
Plan Ahead

Timing is everything. It is always better and smarter to plan everything ahead as you can save tons of money this way. This is important for a number of reasons. For instance, if you are shopping online it is better to order things earlier keeping in mind the shipping period. Also, it happens not so rarely for people to get your order wrong and send you wrong materials and items. If you order on time you have the advantage of returning it and getting the right ones just in time for remodeling. And if you start searching for things early you can easily match the prices in different stores and get the cheapest option. 
DIY

The best way to save money on remodeling is actually to try and do most of things yourself. Of course there is no need to play with plumbing and electrics if you don't have experience, that is why there are professionals for those kinds of work. But there are certain things that are fairly simple but would save you tons of money. For instance, there is no need to hire someone to paint the house for you. Also, ask a few friends to help, some of them may even be handy and have some skills they could teach you. Carpentry is a great way to save money on remodeling as you can make a whole new set of furniture for your home but also redecorate your backyard as well. If you have kids it is a good idea to make a play area for them. For yourself you could add a simple porch and cover it with a curtain or even a shade sail. Shade sail prices can vary depending on the size and model but are quite functional, simple and aesthetically pleasing.
Remodeling your house doesn't need to be expensive. You just need to be patient, plan everything on time and use your imagination. Redecorating yourself is a great way to save money but also to learn some new and useful things and skills. Everything can be done easily and with just a little help from your friends.